Customer Feedback On Social Media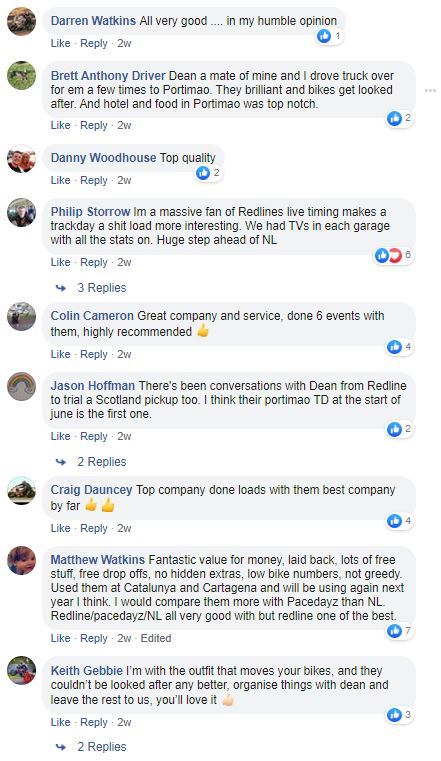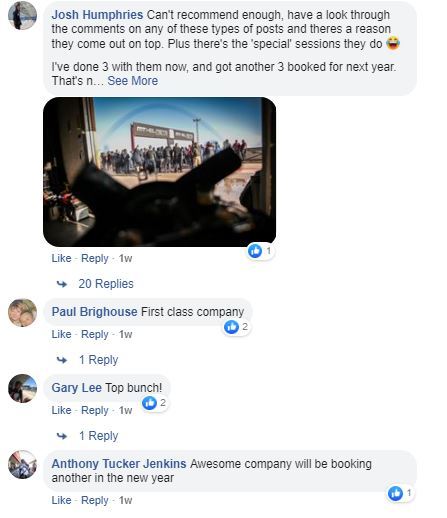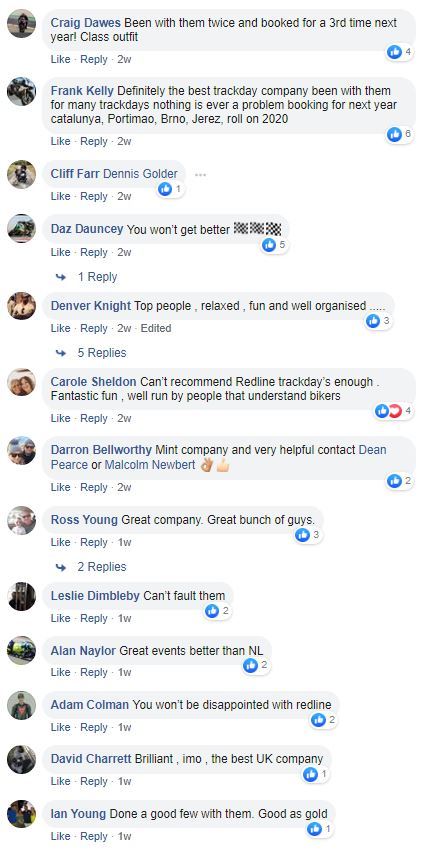 Enduro 2018
Great company been on the enduro trip twice and the best trip I have been on. Professional from start to finish with good attention to detail.good hotel and top guides willing to accommodate for any level of rider from green laner to extreme riding. will definitely be back next year thanks jason atha.
Portugal 2018
Just returned from a fantastic few days Enduro riding over in Portugal. The guides happily catered for everyone providing easy routes where needed and had great area knowledge with us riding everything from single track trails and woodland through to crazy climbs / descents. The accommodation / lunch stops were spot on and the locals are positively glad to have you riding there / are very welcoming. As my first trip away I really didn't know what to expect but it was superb and I'll 100% be going again!!
Portimao May 2016
Fantastic Trackday in Portimao with Redline. Very friendly atmosphere throughout and great staff. A big thanks to Dean , Tim, sue, Daley, Richard plus other support staff for making this a successful trip. I will certainly use them again and hopefully may see you guys in France.
What a fantastic track day company !!!! Just got back from portimao, brilliant friendly atmosphere, relaxed and helpful Top level instructors Free ice cold water in each garage and a cold beer after last session all included Will definitely be using them again !!!! Would recommend them to anyone !!!
Had a great time, thanks for running such a good trip. I'll keep an eye out for future dates I can manage!